Thanksgiving is that time of the year when everyone comes together to celebrate the spirit of giving. Most of the companies are closed on Thanksgiving but that doesn't mean that you can't bring the festivities to the office. If you are out of ideas then follow these Company Thanksgiving Party Ideas to have a fun filled – rocking party of the year.
Let the fun begin.
1. Have a Potluck
Nothing says fun like a bunch of food and people who love food and a great conversation. This is one of the best Thanksgiving team building activities at work. No company party is complete without food and you have to make sure that everyone brings what they signed up for.
2. Conduct Festive Games
You can play a bunch of games to bring the spirit of holidays to your team and your company. First, you can start with the game called 'Pumpkin bowling'.
Find the roundest pumpkin possible and use toilet paper or paper towels as bowling pins. You can start a company-wide tournament and as a prize the winners should get a Turkey or a gift voucher.
The second game you can play is that you can hold a cooking contest. Choose a simple recipe and set a time limit to cook it. As a plus point, all the staff member get extra food from the contest.
The winner get a prize of Champion of cooking.  These Thanksgiving activities for adults at work can bring a feeling of togetherness and teamwork.
3. Swap recipes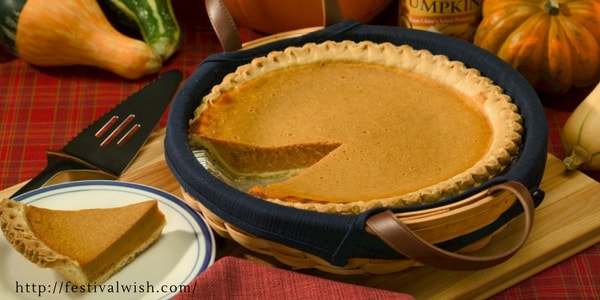 Thanksgiving is ultra famous for Pie. Pumpkin pie, sweet potato or pecan everybody loves pie. Ask all the staff members to bring their favorite pies and swap them with others. Like this, everybody gets to bring a turkey home.
4. Exchange Handwritten Notes
In this tech savvy age, everyone communicates electronically. Encourage your employees to communicate via handwritten notes. You can use these Company Thanksgiving Party Ideas and turn it into a game.
Ask your employees to write a good thing about a co-worker and a thing that they can improve. This will help in improving the behavior of the staff members by personal feedback.
5. The 'Thank You' Wall
This is quite interesting because this Thanksgiving activities for adults at work will bring out the best in people.
In this idea, clear up a wall and and ask the employees to write names of three co-workers for which they are thankful for or three co-workers who helped them in a situation.
The names should be written on a post it note with a little message.
6. Decorate the space
To host a party at your office you absolutely need Thanksgiving Office Decorating Ideas. 
If the party is held at a venue then most of the decorations will be taken care of but if you are hosting a party at your work-space then you need to decorate your office until it looks like an entirely new place.
Use fresh cut flowers, fall leaves, fresh seasonal produce, seasonable table settings and Thanksgiving banners ans signs.
7. Setup a Photo Booth
One of the best Company Thanksgiving Party Ideas  is to setup a photo booth. In this area, you can get your picture taken. The place will be solely dedicated to taking pictures with your office besties. The background of the photo booth will be a Thanksgiving theme. This is a perfect place to make some memories.
8. Go Turkey Less
I know that Thanksgiving is a festival which revolves round Turkey but this year do something different unique. Host a Thanksgiving party without a Turkey. Have a pizza party or better have a vegan meal for everyone. Make it healthy and tasty at the same time.
9. Donation to a charity
In the spirit of thanksgiving, ask everyone in the office to spare a few bucks for the cause. Thanksgiving is the time of the year when you give back to the community. Collect all the money from your colleagues and find a charity or an NGO in your area and donate all the money. All of us are not as fortunate as the others. We need to understand that and give with open arms.
Conclusion
So, these are some of the Company Thanksgiving Party Ideas. Office parties are some of the best times to make memories and add it with Thanksgiving to have a lot to give and a lot to take. Thanksgiving teaches us the value of our close ones. It also teaches us that we have to be thankful for what we have.
So, what are your plans for an Office Thanksgiving this year? We hope they are great ones.
Happy Thanksgiving.